Serving Berks County & Beyond Since 1945
The Gipprich Family has been selling jewelry and diamonds for over 75 years, making Gipprich Jewelers the oldest family jeweler in Berks. Located on Lancaster Avenue in Shillington, just blocks up from Museum Road, Walter J. Gipprich founded Gipprich Jewelers in 1945 during the
hard economic times of the 40s, putting a strong focus on customer service. It is with this same focus on which siblings Richard and Amy Gipprich continue to forge their business model.

They employ a full staff of four goldsmiths, a gemologist and a sales and service team that have compiled a total 85 years of experience. Gipprich's continues to meet customer's needs by providing quality products and expertise that comes only through experience and training.
Whether you need jewelry repair, ring sizing, custom creations, diamond engagement rings or an appraisal, we can help!

We invite you to experience the highest level of customer service and quality our customers have come to expect and know since 1945.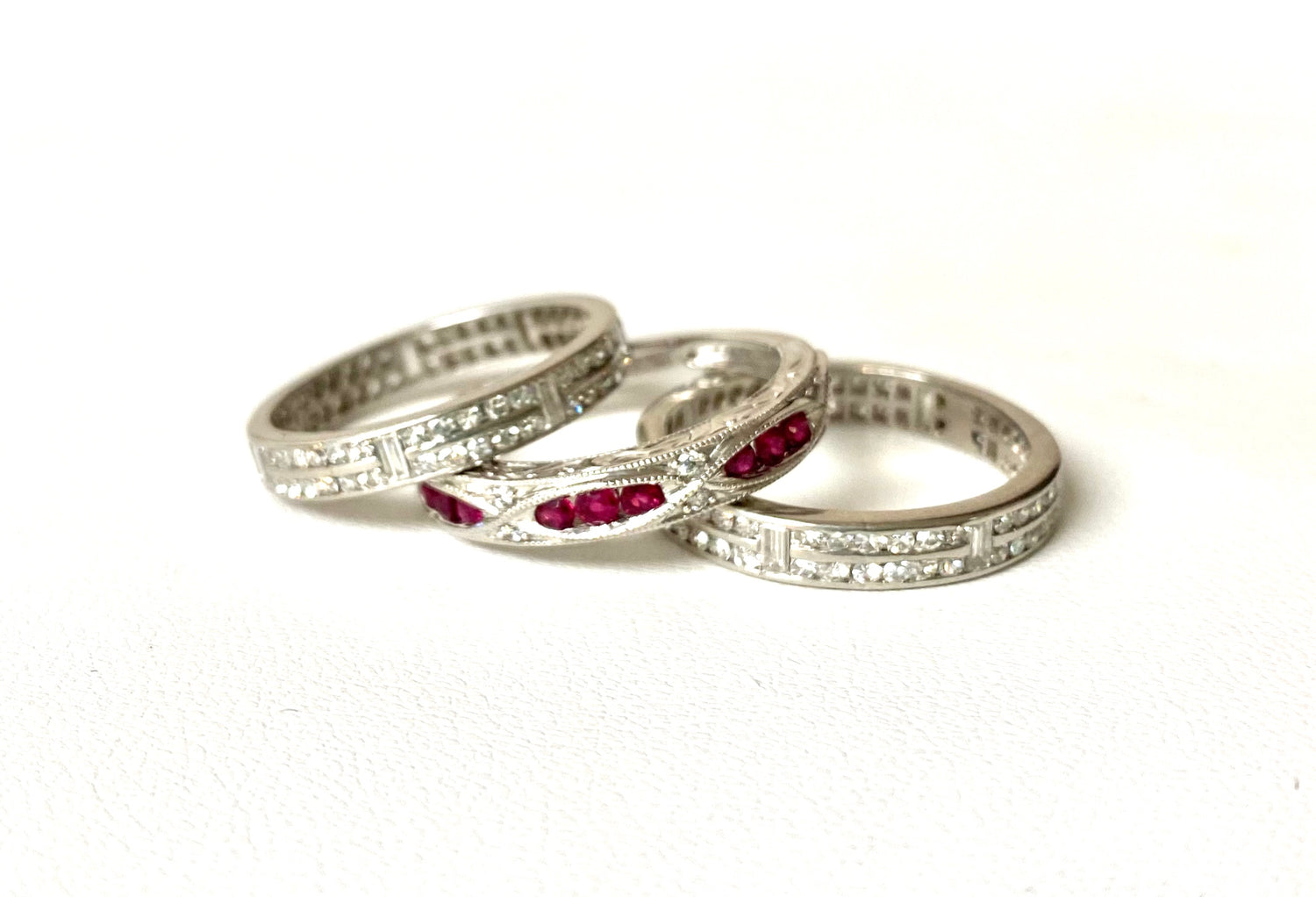 Estate Collection
For decades Gipprich Jewelers has spent countless hours curating an expansive collection of estate items. From diamond engagement rings, bangle bracelets, and earrings to high end vintage watches, you will be sure to find a one of a kind gift with a rich history. Items are refurbished to like new condition giving you the opportunity to own a beautiful piece of jewelry for a fraction of the retail cost. Our estate collection has easily become a customer favorite because of the vast variety and uniqueness of the pieces in this collection. You can shop a few of these items on our website. To view our complete collection, please stop by to see us!
SHOP ESTATE COLLECTION
Browse our Brands
Over seven decades in business as the family owned destination jeweler in Berks County has afforded us the opportunity to develop strong relationships with some of the best brands in the industry. For inspiration please feel free to shop some of our favorites below:
E.L. DESIGNS
Featured Brand E.L. Designs
Our shop is on-site and at your service!
Not only are we a destination location for customers looking for new and previously owned jewelry, we are a regionally renowned and respected jewelry repair shop with over 100 years combined, hands on,
industry experience!
Offering a wide array of repair services, you can count on Gipprich Jewelers for:
Ring Sizing/Jewelry Refurbishing/Jewelry Repair/Custom Creations/Restoration/Engraving/Appraisals
& More!
Please visit us at 103 West Lancaster Avenue in Shillington for specific pricing.
Trust, Responsibility and Great Customer Service. I have entrusted this jeweler with my most precious jewelry only to be surprised and pleased each and every time.
-Russ Hearter


"Gipprich was recommended to me by a friend and I'm so glad I heard about them. Bought a custom engagement ring from them and it turned out amazing. I was amazed with all of the choices. Super helpful and knowledgeable people. Even coming back to get the ring resized was painless. Done in the same day. Highly recommend!"

-Mitch Warriner



I can not thank Gipprich Jeweler's enough! Richard Gipprich went over and above to help my family. Our father is very sick and he wanted to replace a sapphire necklace my mother lost a long time ago. Knowing time was of the essence, he made our mother the most beautiful sapphire necklace in 2 days!! We really can't thank you enough for making that happen for us!

-The Sprecher Family